Web tools does a mixture of tasks.
It can:
Create menus
Convert html to javascript code
Convert javascript code to fwrite
Change php to VB.net for customizing scripts
Create mysql insert from a csv text file.
Change a static html form to a dynamic one with php variables.
Change a form fields into a report format.
Create a form from a csv datafield file.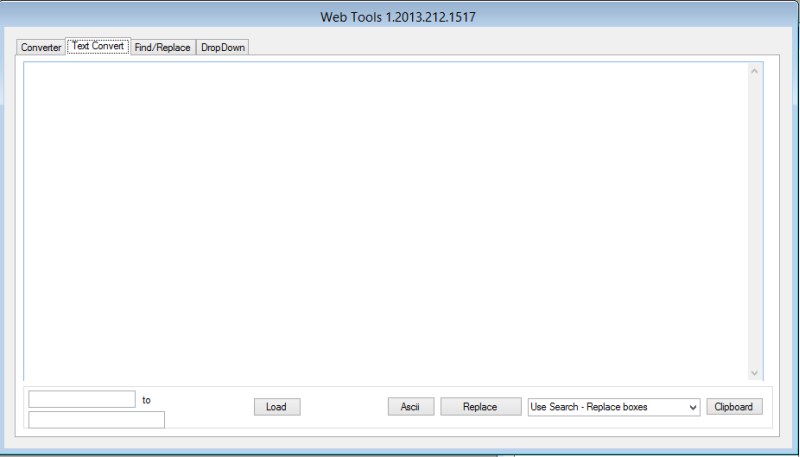 If you copy text from an external source you can:
Replace text
Select a section of text to get the ascii value of each character. Great for find hidden characters like spaces, carraiage return, linefeeds, and tabs or any not visible characters.
Use the combo box to strip double spaces and redundant characters.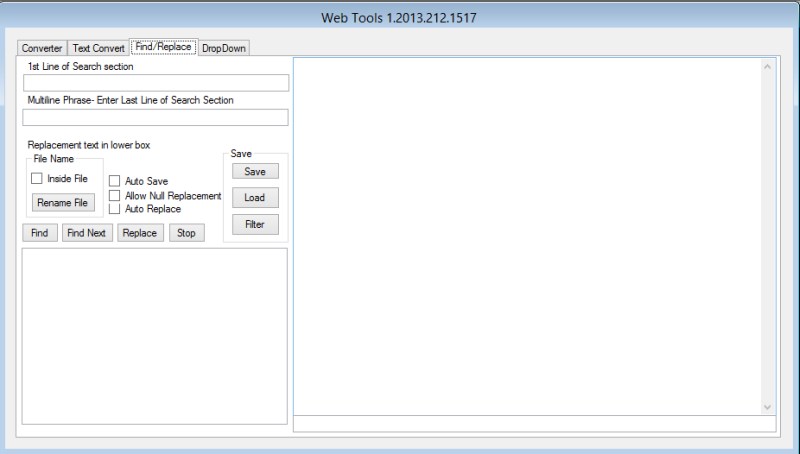 Find and Replace text from multiple files.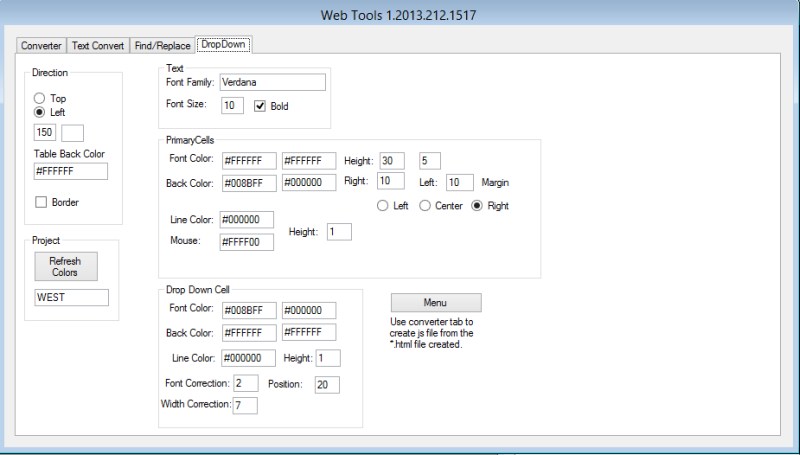 Menu Creator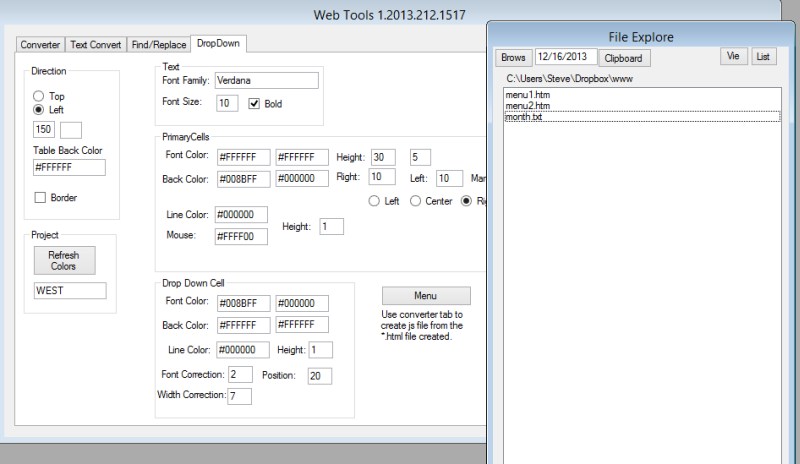 File Manager