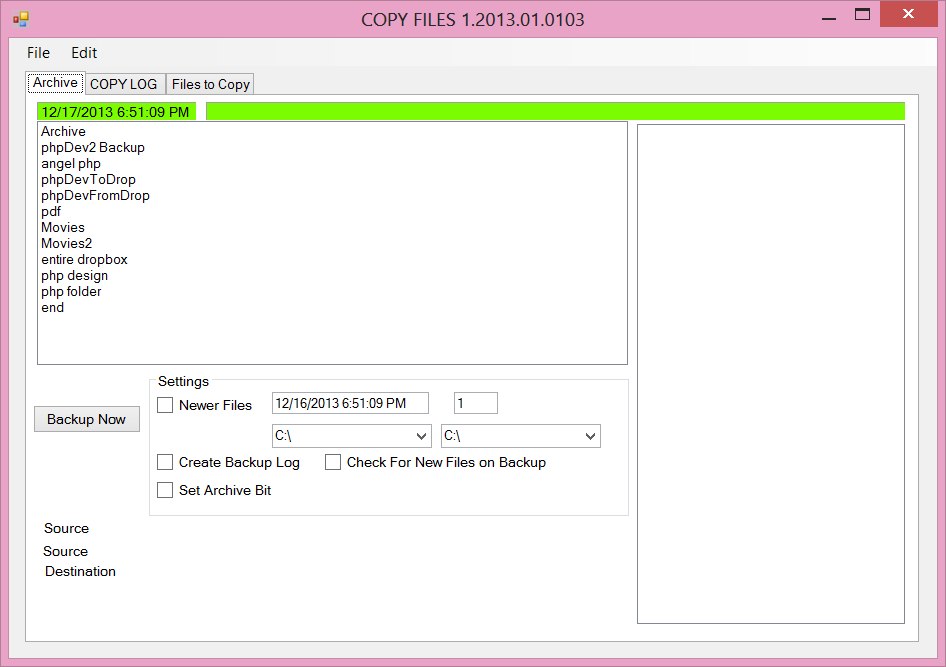 This application will copy files to any drive.
Range select which items you want.
Pick the source drive and the destination drive
Select date range to limit what is copied.
Just input your file/ folder information below to add your information. It will only copy newer files when it overwrites.
Follow these steps:
Enter in a heading in brackets.
Add extensions example: jpg,gif,png or * for all files on the second line.
Enter in the folder to copy followed by a destination folder separated by a comma. An * at the beginning of the source will copy all the sub folders below also. Repeat for all folders to copy on a seperate line.
Leave off the drive letter of the source and destination directories. You select the drive letters at copy time.
Press save and go to the first tab.